Meet Alex and Mary Dada, the couple who were wedded at St. Denis Catholic Church Bariga/Akoka, Lagos, on Saturday 24th April 2021. Theirs is a story of a student marrying her teacher. Mr. Alex is a Professional Printer & Publisher, while Mrs. Mary is a Customer Service Executive, they both hail from Kwara and Oyo state respectively and reside in Lagos.
How did you meet?
I used to be my husband's trainee at our place of work.
What attracted you to each other?
The couple said their personality.
What made you eventually fall in love with each other?
It was simply God's plan over ours. As we cannot say precisely.
Who's the better cook and what's your best meal?
Mary said she cooks better, and between them, there's no favorite meal.
What attributes do you share in common?
We share a common belief system, speaking the same language in terms of our faith with the belief that "God's plan always supersedes man. And everything will happen at His own time".
Who's most likely to run to the gym?
Alex believes he is most likely to visit the gym.
Who is most likely to suggest going out together?
Alex is an introvert and so, his wife is most likely to bring up the idea of going out.
Who first introduced the other to a family member?
Mary said she first introduced her man to her family, inviting him to her mum's 60th birthday celebration.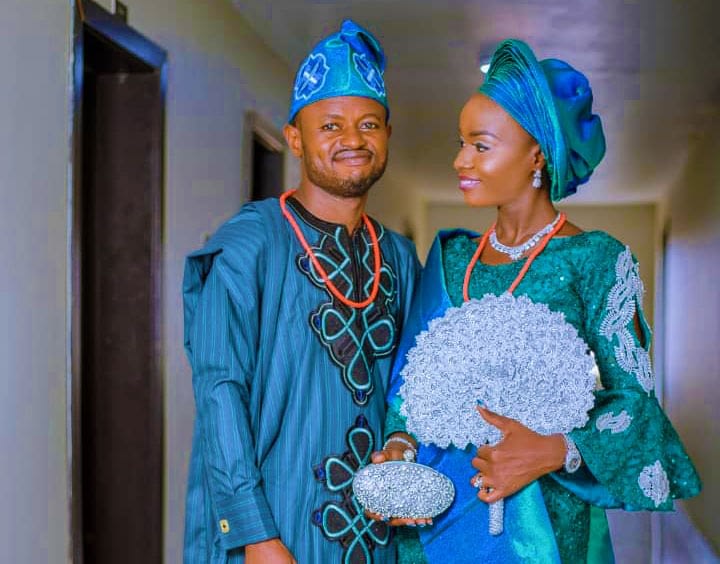 How did he propose and do you think he should have done it differently?
I went to his house to deliver some food he asked me to help him get from the market and he proposed there. My hubby proposed in his house with a diamond necklace, he wowed me, "it was cool… he tried, as I never saw it coming".
Describe your honeymoon and how long
Our philosophy on honeymoon is that the moon could be visited anytime, besides we have the rest of our lives together.
What are your hobbies, turn-on, and offs?
They don't have any particular hobby. The couple said lies, deceit, and trying to play smart turns them off.
Who thinks of having the most kids?
None so far but as the Lord wills.
What is your love language, the way you communicate with each other that others don't understand except the two of you? mood's
The couple said they try to understand each other's moods. In their own words, "we have a perfect understanding about things".
Who makes the most money?
Mary said her hubby does.
How long was your courtship/dating?
It lasted a year.
Describe the most memorable event that occurred during your courtship/dating aside from the proposal?
Our birthday parties.
How do you end an argument?
The couple said they look for the root of the argument, agree, and apologize.
Who is most likely to discipline the kids/family members?
The couple said they are both likely to discipline erring offspring or family members.
Was there a moment you felt like quitting your relationship, if yes, why?
The couple said there was no moment.
Who's most likely to call or visit the in-laws?
Alex
How do you manage your anger?
I stay silent and allow my wife to speak out her mind whenever she is angry, and it works that way for both of us.
Who is the better lover and most romantic?
The couple said they are both great lovers and equally romantic.
Who is most likely to win a debate on "what to buy"?
Mary said hubby allows her to choose most times and willingly concedes a debate
What is your advice to the single and searching?
The couple advised singles to pray for someone that loves God first, and someone that speaks their language in terms of love, values, and respect.
Where do you worship and who change the worship center for the other?
We are both practicing Catholics.
What are your favorite colors, sports team, and celebrity?
White and blue, super eagle and falcons, we are our celebrities
Who is most likely to subscribe to Netflix or see a new movie?
The couple say they are both likely to go for a new movie
Who is most likely to suggest a new Traditional couple attire?
The couple said they are both likely to bring up the idea of new cultural wear because they're both interested in native wear.