Meet Vincent Opurum, a native of Ezinihitte Mbaise Local Government Area of Imo State. And his beautiful wife Funmi Opurum, a native of Owan East L.G.A of Edo State. They were joined in holy matrimony at the Living Faith Church (a.k.a. Winner's Chapel), Waterboard Road, Auchi, Edo State, on Saturday 31, October 2020.
How did you meet?
We met at a church program organised for the singles by the Living Faith Church in Lagos. We were seated close to each other and chatted nicely as the even progresses.
What are your occupations and/or careers?
I am a business manager with Opay, while my wife is a marketing executive at Fidelity Bank Plc in Port Harcourt.
What are your temperaments, like and dislike?
Primarily, I am a choleric with a blend of sanguine. My wife is a bit of an introvert, melancholic and she is a great cook. I also like white, ash and cream colors and enjoy calm, classic music, so does she.
She relishes our traditional foods; she values respect for humans, faithfulness and honesty and abhors lies and disrespect.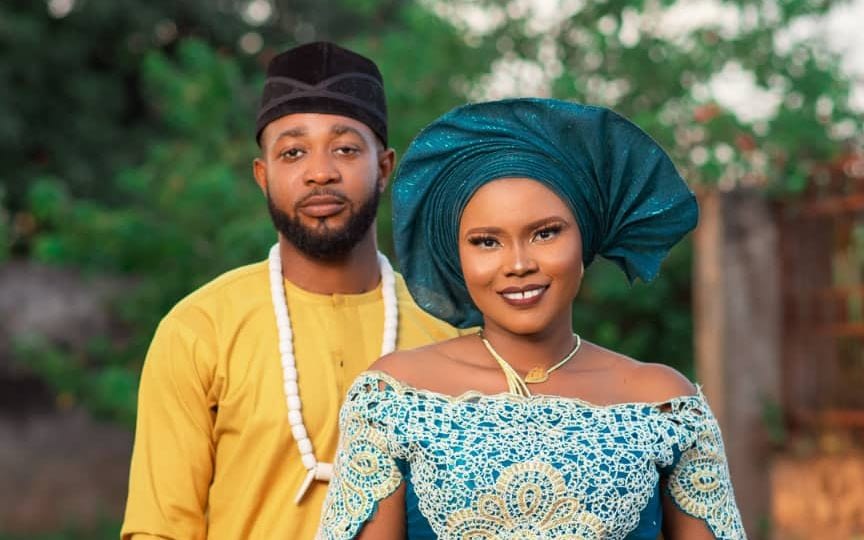 What are your educational background?
I had my primary and secondary school in Port Harcourt before I travelled for my Bachelor's degree in Canada. I hold a Bachelor in Business Administration.
My wife attended Federal Girl's College, Owerri, and the Lagos State University. She graduated with a first Class in Banking and Finance.
Who are your Mentors/Role Models and how have they influenced you?
My parents are my first love, teacher, role model and mentor. For us, our parents inspired us to who we have become and we are very proud of them. Though God is our sole inspiration through the Bible, Bishop Oyedepo, Ben Carson and Benny Hynns
What attracted you to each other?
My wife is beautiful, respectful, organized and knowledgeable. She has a good heart for humanity, disciplined, kind, caring, and empathetic. she is a selfless woman with the fear of God, and respect for everyone. What drove aher to me is that I'm lover of God, very organized person and relate well with people.
How many kids do you plan to have and in what order of gender?
Children are gifts from God, and we would be grateful for anyone He gives us to care for. However, we are both lovers of children and we planned to have four kids, two boys and two girls. The number of kids is always a topic for debate. We have deliberated on the issue of the order of gender. We both prefer a girl child as the first, followed by a boy and so on.
When and how did you propose to your wife?
We went out on a beach party with some friends and family members. It was a memorable event. She didn't expect it.